CENTRAL BAPTIST CHURCH
PO BOX 876
GRENADA, MS 38902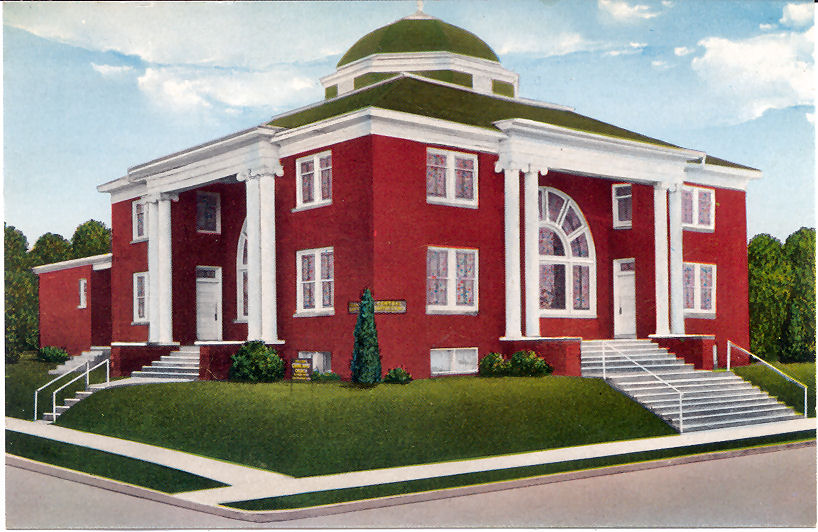 Central Baptist Church Building
327 Second Street
(Send Mail to PO Box 876)
Grenada, MS 38902-0876
MEET ELDER BILL LEE, OUR PASTOR
WARNING: This site contains Scripturally explicit materials and may prove to be offensive for any who do not believe the Bible to be the only and all-sufficient rule of faith and practice for God's people. Enter knowing that you may be surprised or even shocked at what God says about such subjects as:
1. Election
2. Predestination
3. Redemption
4. Homosexuality
5. Para-church Promise Keepers
6. Church Organization and Perpetuity
8. Alleged Age of Accountability.
9. Perfect Deity and Impeccable Humanity of Jesus Christ
10. The Absolute Sovereignty of God
11. Holidays such as Christmas and Easter
12. Numerous other matters
Click here to go to an index of all Grace Proclamator and Promulgator published in PDF Format
IF YOU ARE IN GRENADA WE INVITE YOU TO OUR SERVICES
Bible Study 9:45 A. M. Sunday
Worship Service 11:00 A. M. Sunday
Evening Service 5:00 P. M. Sunday
Mid-Week Service 6:30 P. M. Wednesday
GO TO INDEX OF ALL PAGES ON THIS SITE
GO TO INDEX OF BAPTIST BOOKS ON THIS SITE
A LIST OF MESSAGES ON FIRST PETER
A LIST OF MESSAGES ON KNOWING CHRIST
PAST AND PRESENT ISSUES OF THE GRACE PROCLAMATOR AND PROMULGATOR
CLICK HERE TO HEAR "IT IS WELL WITH MY SOUL"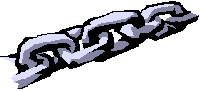 Click to return to Central Baptist Church HomePage
Click to go to Table of Contents of This Site
Contact Information
Feel free to contact us pertaining to this page, The Grace Proclamator and Promulgator, or any of our mission projects. We invite you to be a part of these various mission endeavors. God is truly blessing the various works.
Telephones

Pastor Bill Lee: (662) 226-2715 Cell Phone (662) 230-0198

Elder Wayne Camp, Missionary: Cell Phone (901) 496-1570

Postal address

Central Baptist Church

PO Box 876

Grenada, MS 38902
You may also address Elder Wayne Camp at:
Wayne Camp
3809 Strider Rd.
Scobey, MS 38953

E-mail Bro. Bill Lee at billandjan@cableone.net

Email Bro. Wayne Camp at rwcamp@gpp-5grace.com
HAIL SOVEREIGN LOVE
Hail, sovereign love that first began,
The scheme to rescue fallen man;
Hail matchless free eternal grace,
That gave my soul a hiding place.
Against the God who rules the sky,
I fought with hand uplifted high,
Despised the mention of His grace,
Too proud to seek a hiding place.
Enwrapped in thick Egyptian night,
And fond of darkness more than light,
Madly I ran the sinful race,
Secure without a hiding place.
But thus th' eternal counsel ran,
"Almighty Love, arrest that man!"
I felt the arrows of distress,
And found I had no hiding place.
Indignant justice stood in view,
To Sinai's fiery mount I flew,
But Justice cried with frowning face,
"This mountain is no hiding place!"
Ere long a heavenly voice I heard,
And Mercy's angel form appeared.
Who led me on with gentle pace,
To Jesus Christ, my hiding place.
On Him Almighty vengeance fell,
That must have sunk a world to hell;
He bore it for a chosen race,
And thus became their hiding place.
Should storms of sevenfold vengeance roll,
And shake this earth from pole to pole;
No flaming bolt could daunt my face,
For Jesus is my hiding place.
A few more rolling suns at most,
Shall land me safe on heaven's coast.
There I shall sing the song of grace,
To Jesus Christ, my hiding place!
Web Master (662) 229-9578 Cell Phone (901) 496-1570
This page last updated October 26, 2012
Send mailto:rwcamp@camps-computer.com